We understand that it's time consuming and confusing to find a perfect CRM system for your business. Perhaps you're like most entrepreneurs, CEO's and businesses owners and you're worried about picking the wrong system that falls short on delivering results.
And you've put off doing anything about it because you're not sure who to talk to. We make it easy and simple to get started with a free no obligation consultation.
If you already use a CRM system or you are just hearing about it for the first time
or you've decided to investigate CRM for your business but cannot pick one,
a professional consultation will give you clarity.

Are you finding it more challenging to market and grow your business during COVID? You are not alone.

COVID-19 is changing how B2B buyers and sellers interact. Savvy sales leaders are learning how to adapt to the next normal.

Digital sales strategies are replacing the traditional sales interactions.

Almost 90 percent of sales have moved to a videoconferencing and web sales model
How can you sell faster and thrive?
Let's achieve your goals together. Book a consultation call with one of our professional CRM consultants to help you understand how to turn your sales and marketing challenges into more customers.
Consultation Call $197 Free (for a limited time while this page is up)
Connecting with Changing Customer Habits

The coronavirus pandemic has forced businesses to reevaluate how their teams work, how employees deliver customer experiences, where they work, and how cloud technologies can be used to support work from home and business continuity through the crisis and beyond.
It has forever changed our experiences―as customers, employees and humans ― and our attitudes and behaviors are changing as a result.
CRM increases sales by up to 29%, improves productivity by up to 34% and boost forecast accuracy by 40% (Salesforce).
CRM is known to improve customer retention, by as much as 27% (Trackvia).

A 10% increase in CRM software use, drives a 1% increase in revenue growth or $30,000 a year for an average SMB (Deloitte).
Schedule a Free CRM Consultation
When: at your convenience
Duration: 30 minutes
Who is This For?
For anyone that wants to jump start their business and outmaneuver uncertainty.
What Will I Learn
Why 79% of all leads are never convert to sales and how to make sure it doesn't happen me

How to use marketing automation to convert leads to customers faster

How to manage and automate the sales process within one single platform
How Do I Schedule a Call?
Click on the registration button now and receive a confirmation to add to your calendar. It's that easy. Don't miss out register now.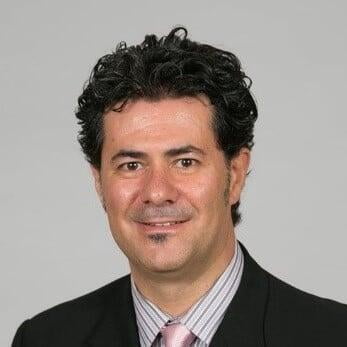 PRESENTER

​

Miguel Ribeiro

- CRM & Salesforce Automation Guru



​

Miguel Ribeiro founded VBS IT Services in 2007 and has been leading a "can do attitude" of remote employees since. He began his career in IT in 1998. In 2000 he implemented his first CRM system and was able to more then triple the business in 1 year. Today CRM enables the VBS team to deliver a consistent customer experience and ensures the nothing falls between the cracks.