>91% of cyber security data breaches entry point is from email.

>95% of data breaches are caused by employee mistakes.
In today's fast paced work environments employees let down their guard for the sake of keeping up with workloads.
Rushing to get more done, people make the mistake of opening the wrong email or clicking on a malicious link.
Criminals can easily trick people.
We'll guide you during this webinar and show you how to protect sensitive information,
and your people, from unwanted and malicious email threats.
How to Avoid Email Phishing Scams ​and Security Threats
Attackers are sneaky and delay the upload of malware to websites until after the email is delivered. Learn how to protect employees from malicious website links, by outsmarting attackers with Time-of Click that checks website reputation before delivery and at the time you click – blocking stealthy, delayed attacks.

Trust Your Inbox Again
You maybe diligent at recognizing typical phishing emails, but criminals are constantly developing creative ways to trick you. We'll show you how phishing imposter defense uses a combination of authentication techniques, header anomaly analysis, as well as display name and lookalike domain checks. This allows and permits legitimate emails while blocking imposters – so you can trust your inbox again.
We'll empower your entire organization to work from anywhere and eliminate
the worry of ransomware, malware and phishing emails.
You're Invited to a Free Webinar
When: See available dates by clicking here
Duration: 60 minutes
You will Learn
How you can stop worrying about phishing emails

How phishing emails and malicious links are blocked

How to protect your people from Scams, Ransomware, Phishing, and other Threats

How to protect email and your data systems from employee mistakes and sneaky cyber scammers
Who is This For?
This event is for anyone that wants to understand emails threats and learn how to avoid a cyber security catastrophe.
How Do I Register?
Click on the registration button now and receive a confirmation to add to your calendar with a link to join the event on the day. It's that easy. Don't miss out register now.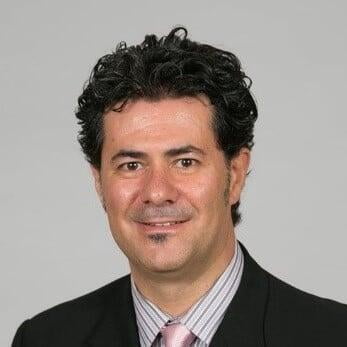 PRESENTER
​

Miguel Ribeiro

Cyber Security & Business Continuity Expert




​

Miguel Ribeiro founded VBS IT Services in 2007 and has been leading a "can do attitude" of remote employees since. When Miguel first started in IT in 1998, he learned a tough lesson when a month's data was lost after experiencing data corruption due to a virus that took 3 months to recover from. The experience left painful scars of a slow and challenging recovery, with lost revenue. Miguel made it a personal mission to learn how to protect his business and his clients with the best business continuity strategies and solutions. His mission has evolved over the years to include cyber security protection and employee training awareness programs to create the Human Firewall.